We have certainly been excited about Docker's container technology and have taken some early steps to help educate our peers about what it is and why you should care. Whether it's been conversations over the water cooler or the more formal Docker training that we're hosting next month, we quickly see a bright future for Docker containers.
In March 2013, Docker released their container framework on Github and 18 months later, it's hard to imagine a technology that has been so broadly adopted across the industry in such a short period of time. This was even more evident at the first DockerCon this past June as all leading cloud technology providers such as Rackspace, Amazon, Google, & Red Hat were all on hand to announce their embracing of Docker's technology.
So in our discussions, the question came to mind - what other technology has had such a transformative impact? The answer that we came up with - the electric guitar.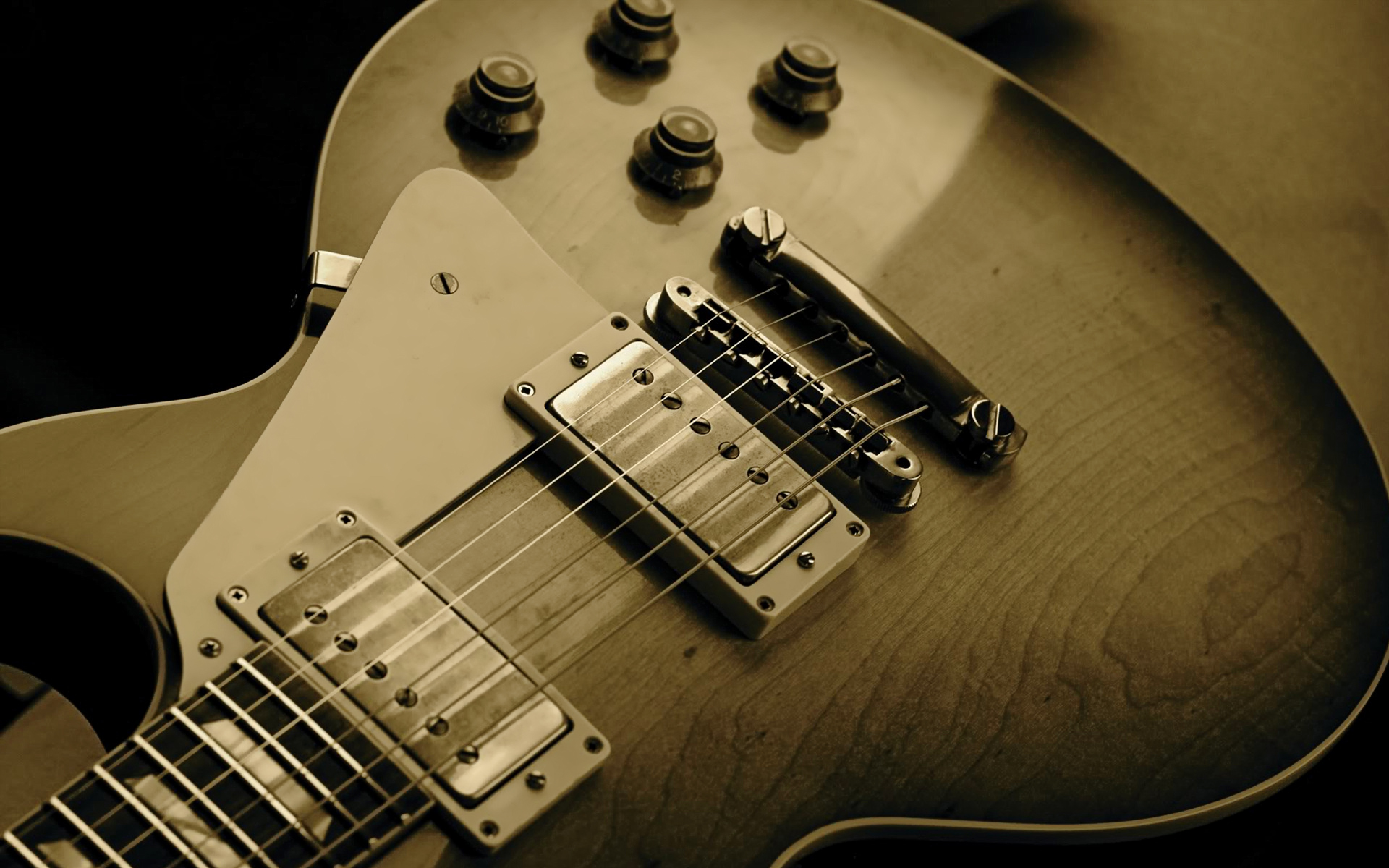 The Arrival of the Electric Guitar
In the 1920s during the radio age, early versions of the electric guitar began being made available to the public. In the 1930s and 40s, Big Band, Jazz, Blues and Country musicians were some of the earliest adopters and were some of the earliest adopters and incorporated it in their music. In the 1940s & 50s, Fender & Gibson were mass-producing their guitars and Rock & Roll was just beginning to take over America's airwaves. And still to this day, the electric guitar continues to be the staple of any band.
The Arrival of the Container
In almost any conversation about Linux Containers, someone is sure to bring up Solaris Zones or Micro-Partitioning and tell you about how containers are nothing new and have been around for a while. Today's Linux Containers take advantage of CGroups technology to virtualize the Operating System and create mini-compute environments with out as much overhead as server virtualization would bring.
But just as Rock & Roll's adoption of the electric guitar brought the guitar front and center, linux's adoption of the container has brought it to the forefront and created new possibilities for the scaling, packaging, and distribution of applications.
Broad Adoption Across Musical and IT Genres
The transformative effect of the electric guitar didn't happen over night. But today, it's hard to find an artist in a musical genre that doesn't use one as part of the accompinant for his or her music. Whether it has the era of the big band, Jazz, Rock & Roll or Country music, the guitar has become a staple in today's music.
When a technology influences such a broad range of businesses, it is transformative. Pantheon's Drupal-hosting business uses Docker, Yelp depends on Docker to ensure that its local business referral application scales to meet demand, and Google is integrating Docker into its App Engine application hosting and developer tooling.
Eco-System Matures the Product
In contrast to it's acoustic sibling, the electric guitar requires the use of amplifiers, mixers, cables, and electricity before it can begin to reach its full potential. Mixin a couple of loyal and dependable roadies, a talented musician and songwriter and you have the makings for a memorable concert.
Docker's Linux Container also requires an eco-system of tooling before an organization can realize its benefits. For starters, the container requires an Operating system capable of supporting the container technology. Right now this is limited to the Linux-based Operating Systems, but Windows is in active development and OS X has native Docker client support with a boot2docker offering for the Server component.
In addition, there has to be a mechanism for distributing the containers and getting on front of the right "audience" to perform. Enter Docker's two most important roadies - the DockerFile and the DockerHub. In addition, the number of open source projects on GitHub that are related to Docker has exploded over the past 6 months.
Sustainability Requires Participation
Just a few chords on the electric guitar, a garage or basement, and a couple of passionate musicians in the making is all it takes to form a band - as long as it's played loud. While it certainly takes talent to become successful, the barrier to entry is low and the opportunity for participation is high. Imagine what would've happened if Lemmy's instrument of choice was the piano or the Beatles were a barbershop quartet instead. Without participation and people choosing to play the guitar, the guitar would've quietly gone the way of the New Coke.
The same is true for the Open Source Docker project. According to Ohloh, since January 2013, over 700 contributors have contributed over 140,000 lines of code. This is the magic of Open Source communities in action as today there are not 700 employees at Docker. Beyond just supporting the core code base, there are those that are packaging Docker containers for the DockerHub, companies who are building Docker-powered Platform as a Service offerings, and an rich eco-system of tooling.
Looking for to the Future
Just as the electric guitar has evolved from being a means to amplify music to an instrument to foster creativity in musicians, the Docker container has allowed a broad cross-section of individuals to focus on creating their applications rather than the logistics required to get it in front of millions of people. Developers are better able to remove themselves from building out infrastructure and System Administrators can focus on scaling applications to meet demand without having to modify code.
As Micro-Service architectures move from being limited to Internet applications and start becoming core building blocks for Enterprise applications. Hybrid Cloud architectures will require the inherent traits of Docker containers in order to ensure that applications can move from site to site.
Docker has a bright future and is certainly the most talked about technology in 2014. But the success of Docker will not be measured by whether or not becomes a brand-name like Fender or Gibson, but rather if can become ubiquitous to today's applications and continue to be indistinguishable from magic.