Business demand to use "Docker FOR Windows Server" is ramping up faster than ever. There is a good chance some of your enterprise workloads are Windows-based. How can your business benefit from the introduction of Docker's solution for Windows-intensive environments?
Way back in 2014, Docker and Microsoft joined forces to bring Docker to local Windows Servers and Azure's cloud offering. That combination has clearly paid off. This year at DockerCon17 (in Austin from April 17th to the 20th – hope to see you there!), all of the hands-on labs will be hosted in Microsoft Azure.
Let me be clear -- in this blog we are going to speaking about Docker FOR Windows, and Docker ON Windows Servers highlighting the differences between the two. Docker FOR Windows has been around for some time – ever since the advent of Docker Toolbox and its predecessor, Boot 2 Docker. Docker ON Windows entered general availability on September 26, 2016. It is still kind of confusing. We'll use CAPS going forward to make sure it is clear what we're referring to here.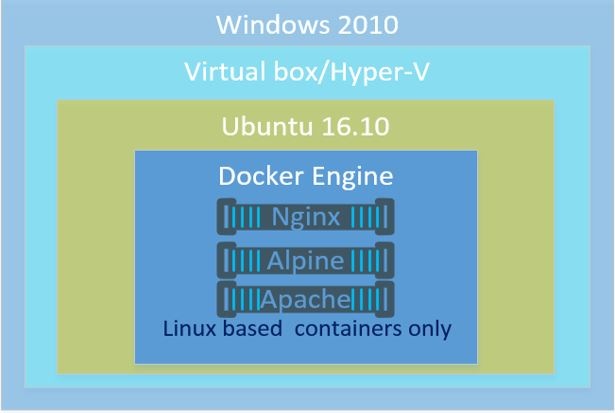 Docker FOR Windows
So, what is Docker ON Windows server? Docker ON Windows server is an implementation of Docker that will run on a Windows Server without any Linux components. It is made to run only Windows-based containers. This contrasts with Docker FOR Windows, which still uses a Linux component for the Docker daemon and runs the same Linux-based containers that we are used to using.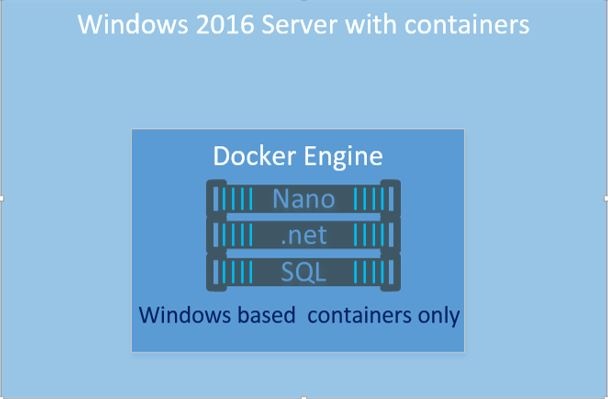 Docker ON Windows Server
Some of the key differences between Docker FOR and Docker ON Windows are because of the relative newness of Windows containers. After all, Docker just recently celebrated its 4th Birthday. Some of the highlights include the following:
Docker ON Windows server 2016

Comments

Swarm Supported?

Yes

Yes

Currently, Docker supports a mixed Windows/Linux Swarm with limitations

Supported container types

Linux based

Windows based

Much larger numbers of Linux based images

Typical image size

Smaller (MBs)

Larger (GBs)

Windows images are generally much larger

Can be a

Swarm manager

In mixed Swarm?

Yes

Not at this time

Images available on Docker hub?

Yes, many thousands

Yes

Docker engine

Linux Kernel

Windows Kernel and HAL

Container isolation

cgroups and namespaces

Compute Service Layer
In summary, Docker FOR Windows has a promising future without a doubt in the enterprise application environment space. As the use of Windows containers expands and matures, Microsoft's catalog of docker container images will most certainly continue to grow as well the community of windows container users.
If you want to learn more about the fundamentals of docker containers and images, check out one of our upcoming public courses.