If you have completed step 1 of this blog post you now should have 3 CentOS instances setup from part 1 of this blog post series. We will install Docker and setup Swarm in this part.
Step 1: Find the first instance that you created in Part 1 of this blog, Click on the instance name and click on "Connect".

You will see a user name and IP that you will use to ssh or Putty into your node-1.

Step 2: Open Putty and configure a connection with the node-1 IP and save it. click on "Open" at the bottom of the Putty dialog box. Log in with the user name and password that you provided in part 1.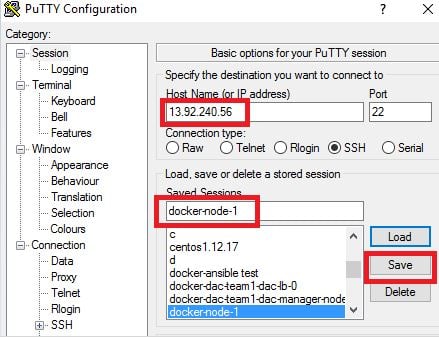 Click "Yes" to ignore the security alert



Step 3: Run any needed updates on your node-1
sudo yum update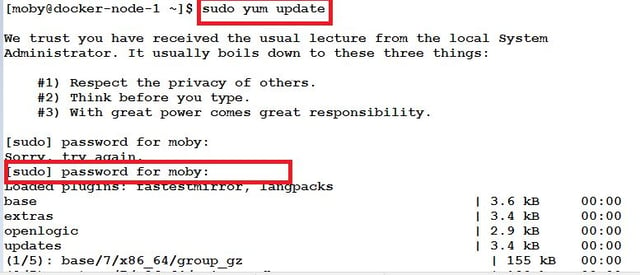 Step 4: Confirm OS version
cat /etc/*elease
Step 5 : Install Docker CE
Install the required packages

sudo yum install -y yum-utils device-mapper-persistent-data lvm2

Add the correct repo

 

sudo yum-config-manager 

\


    --add-repo 

\


    https://download.docker.com/linux/centos/docker-ce.repo

Update the package index

sudo yum makecache fast

Install Docker ce ( community edition) say yes to any dialog

sudo yum install docker-ce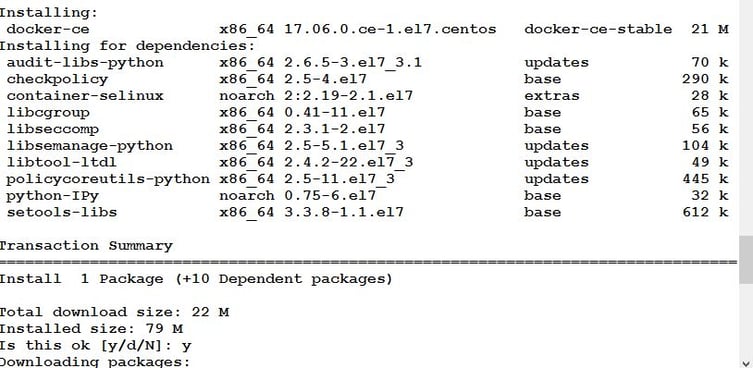 After a few moments, you will see a "Complete!" message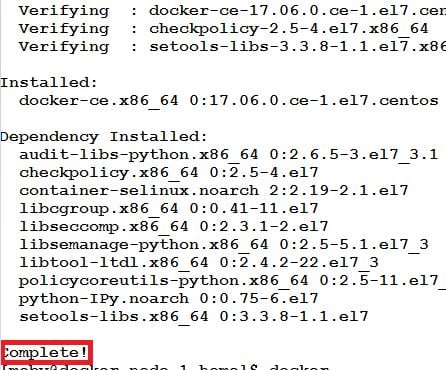 Step 6: Start the Docker service, add the current logged in user to the docker group and verify the install.
start the Docker service

sudo service docker start
Add the current user to the Docker group so you will not have to supply the sudo password when we run Docker commands
sudo usermod -aG docker $USER
Exit the session and log back in
exit
Confirm that Docker working properly
docker run hello-world

Step 7: Repeat the same process on node 2 and 3
---
.
At the end of part 2 of the blog series, you will have 3 CentOS running Docker.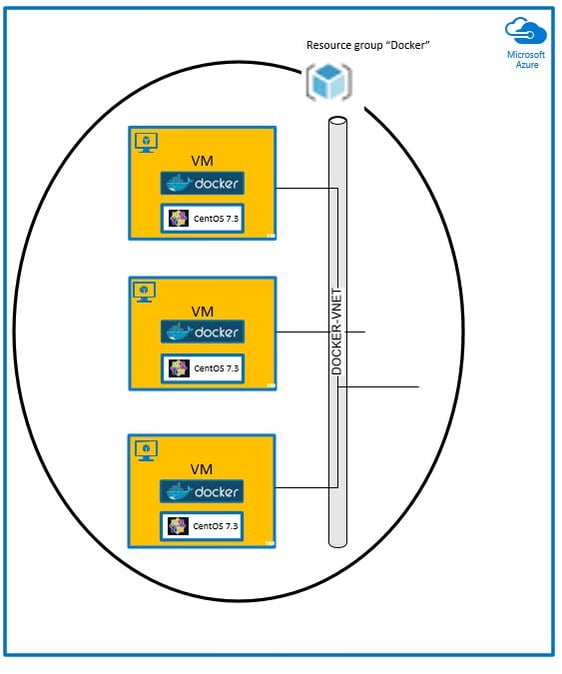 In part 3 we will be setting up Swarm and testing it !!!
---