Red Hat Insights is a SaaS-based tool that helps you proactively identify and remediate threats to security, performance, availability and stability in your Red Hat environment. It leverages predictive analytics to help you avoid problems and unplanned downtime. Overall, it provides an improved means of managing RHEL. The following article explores some frequently asked questions about this indispensable tool.
How do I get Red Hat Insights?
Red Hat Insights is included as part of your Red Hat Enterprise Linux subscription (all currently supported versions), so you can start identifying and remediating risks across your Red Hat infrastructure from the moment the operating system is deployed. Detailed information can be found on Red Hat's website.
How much does Red Hat Insights cost?
There is no additional cost for Red Hat Insights - it is included with the purchase of your Red Hat Enterprise Linux subscription.
Which environments will Insights cover?
Red Hat Insights allows users to analyze their systems in on-premise and public cloud environments and now including specific rules for Amazon Web Services and Microsoft Azure, with more to be added.
I have a RHEL subscription. How do I install and start using Insights?
As a SaaS tool, you can deploy and scale Red Hat Insights in your Red Hat environments quickly with no additional infrastructure requirements. Teams can immediately begin to decrease security vulnerabilities and avoid unplanned downtime.
You can configure and deploy Red Hat Insights from within your Red Hat customer portal. You just need to install the Insights client on each system. The Insights client is installed by default on Red Hat Enterprise Linux 8 hosts (except the minimal installation option), so the process is even simpler. If you happen to be also managing these systems via a version of Satellite with Insights integration, mass registration of Insights is built-in (via the bootstrap script provided with Satellite).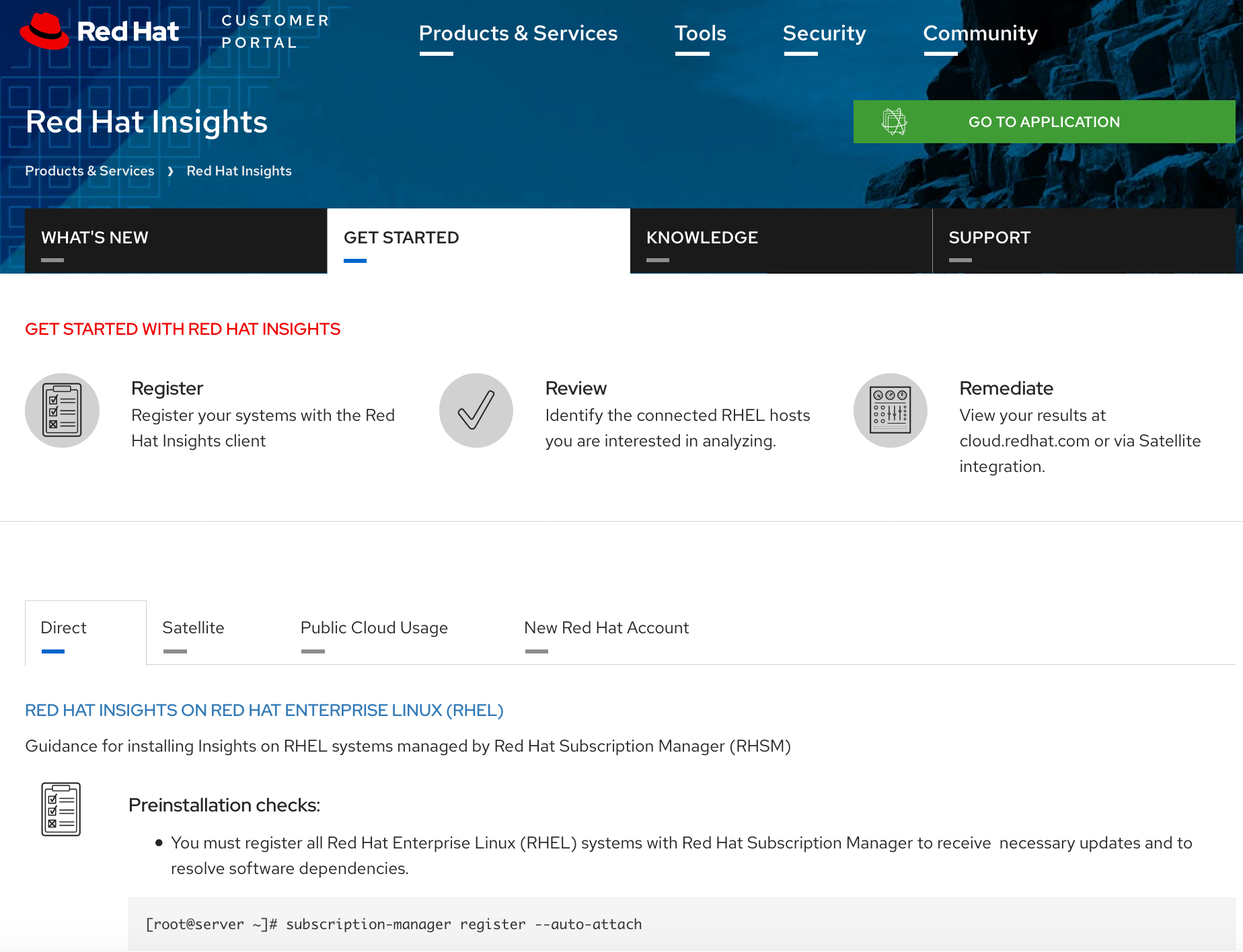 Red Hat Insights has scripts available in Puppet, and Ansible that can be used with this getting started guide. Using Red Hat Satellite and/or Ansible automation simplifies larger-scale deployments.
What does an Insights report look like?
Red Hat Insights reports categorize identified issues by severity (critical, important, moderate, or low) and category (availability, stability, performance, and security).

What can I do with my Insights reports?
Red Hat Insights informs you about potential issues and provides remediation steps to fix them before they become problems. You can quickly prioritize issues by severity and category, and see if there are existing Ansible playbooks for remediation.
Since it provides real-time views into hybrid environments, ops teams don't need to manually generate error reports. Red Hat Insights is also ideal for providing verification to management about the health and security of your systems. This is especially useful in conjunction with the new reporting engine included with Satellite Server 6.5, which, among other things, lets you produce exportable reports or provide self-service access to allow managers to view these reports.
How does Insights work with Ansible playbooks and Red Hat Satellite Server?
In addition to simplifying the deployment of Red Hat Insights across your systems, Ansible Automation and Red Hat Satellite Server can be used to automate the remediation of problems identified by Red Hat Insights. For example, Insights remediation playbooks can be executed from within the Satellite Web interface.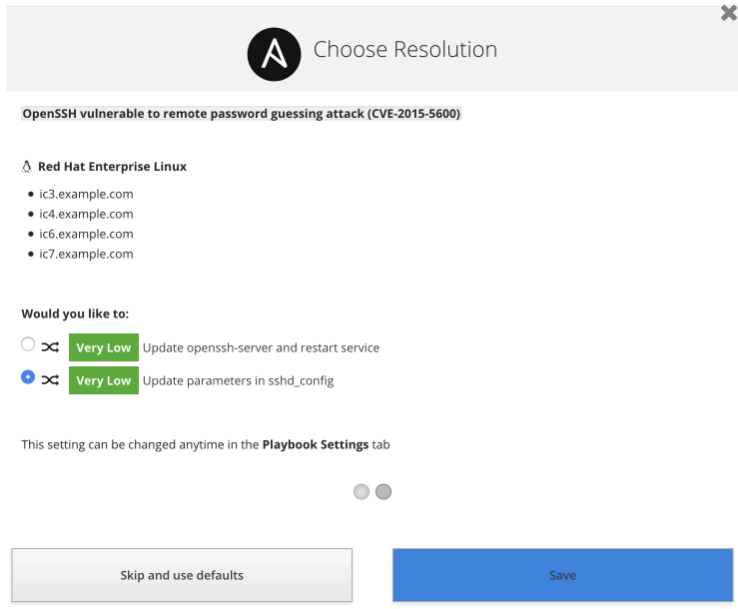 How does Insights collect my data?
Red Hat Insights collects specific system metadata for analysis. There are options that allow you to view all collected data, exclude specific metadata, and to prevent data from being uploaded for analysis.
How often should I run an Insights report?
By default, Insights sends information once daily, and this is the recommended frequency for most users. We find that this default frequency fits the needs of most accounts.
If you have concerns about the impact, at scale, of all clients checking in and transmitting a payload on your network Red Hat has implemented a default feature to make the Insights client automatically stagger its check-in time. This is available out-of-the-box, and enables clients to check in individually or in random groups rather than all checking in at once.
I have another question.
We're always happy to help. Contact us any time if you want to ask additional questions about getting started with Red Hat Insights.