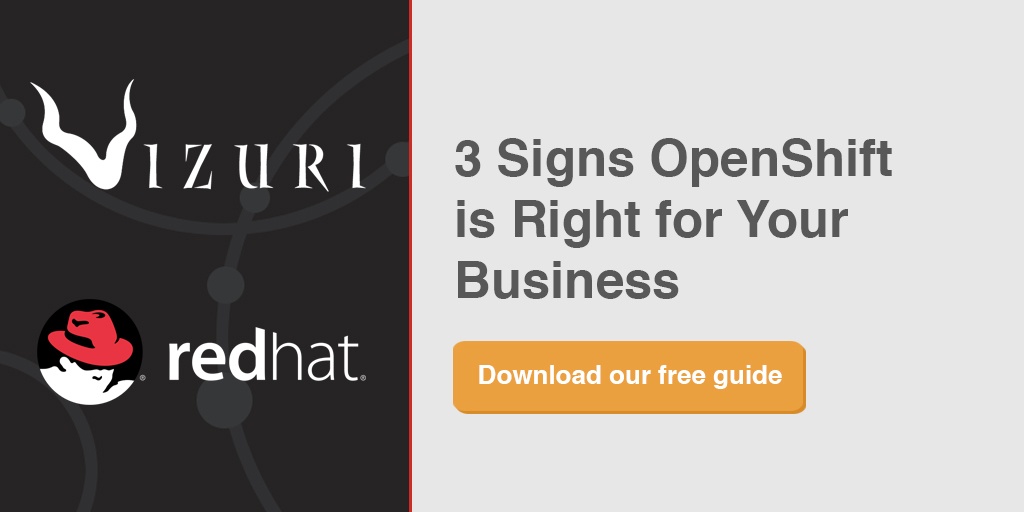 Vizuri is committed to publishing code and content that helps to advance the open source community. We are proud to share a new addition to our content library this week: 3 Signs OpenShift is Right for Your Business.
The following is an excerpt from that free guide, now available for download:
...by providing a common platform and tools that can be deployed across heterogeneous environments, OpenShift increases the efficiency of both development and operations teams. This allows them to develop better applications in less time. Infrastructure teams can move apps around, for example, to upgrade the underlying infrastructure without disrupting the application.
Read More