At this year's Red Hat Summit, Vizuri had a blast presenting on how to quickly create and publish native, secure mobile applications that integrate with various middleware components deployed as micro-services. We took the architecture we discussed in our teaser blog post and added in 3Scale to add consistent management and security to the backend micro-services.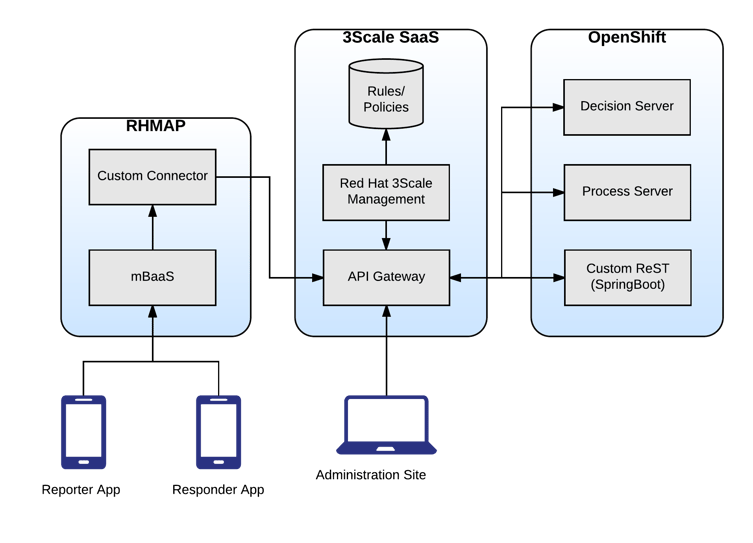 In addition to explaining the architecture and components used, the team led an interactive session - getting audience members to run the show via mobile devices projected to the main screen. There were lots of opportunity for things to go off the rails, but it worked well and was a highlight of the presentation Thanks to our volunteers!
To get an idea of what this sample application does when all put together, check out this video.
From an implementation perspective, this sample application demonstrates:
Business Rules and Processes deployed as microservices with the Intelligent runtime servers

Integration of custom microservices running in a SpringBoot application, and

Patterns for deploying to the OpenShift Container Platform
You can download the slides that we presented now. Be sure to subscribe to the Vizuri blog, as we will be posting the source code for the demo in the coming days along with information on how to implement the solution in your own environment.